Schedule a Free Consultation
What is Ultherapy®?
Ultherapy® is the only FDA-cleared, non-invasive procedure that lifts the face, neck, brows, and improves fine lines and wrinkles on the décolleté. Eleven Wellness is proud to be a Dallas Med Spa offering this exciting service. The procedure uses ultrasound energy to rejuvenate the skin and reinvigorate the body's natural production of collagen and elastin.
For those who aren't ready for a surgical procedure, Ultherapy® provides a non-surgical treatment with proven results in a single treatment for most patients. The use of ultrasound energy stimulates skin tightening effects of collagen and elastin, ensuring optimal benefits where you need it most without impacting the surface of the skin or requiring downtime.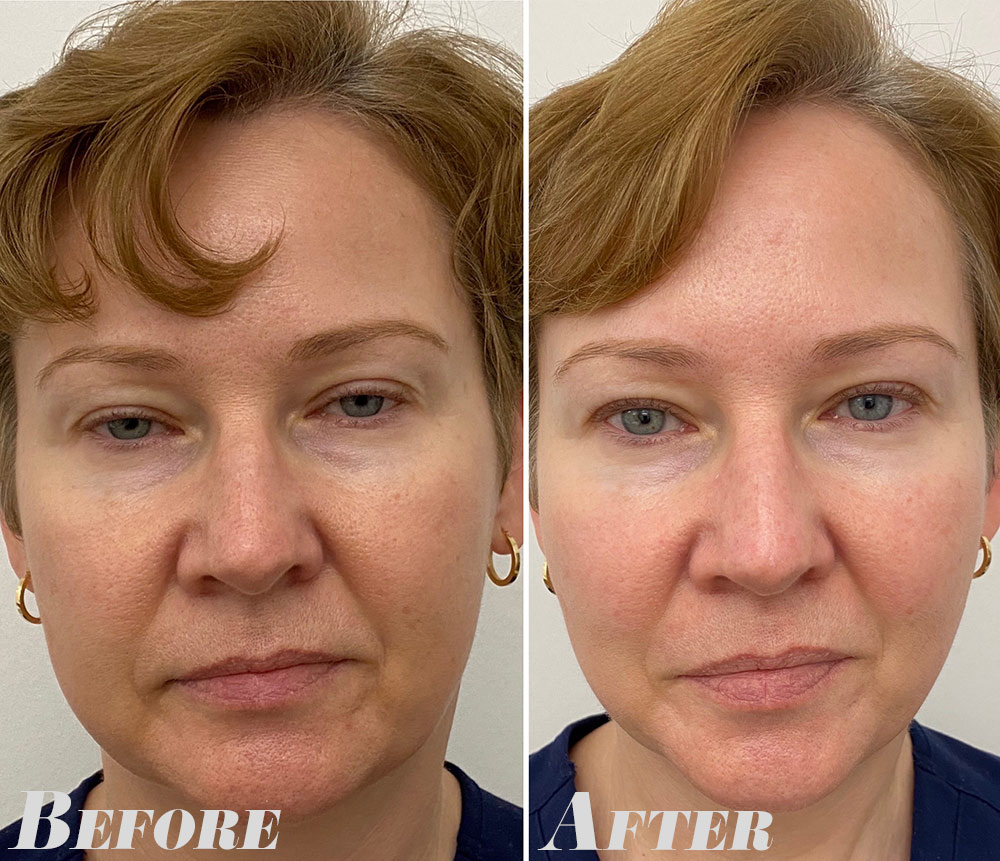 How does it work?
Ultherapy® uses a micro focused ultrasound to produce a thermal effect under the skin, jump-starting the skin's natural ability to create new, fresh collagen. As we age, collagen breaks down and results in the loss of skin strength and elasticity, resulting in the appearance of aging. Using nonsurgical therapy jumpstarts collagen production without the use of surgery, lasers, or other more invasive procedures.
When will I see results?
Our Dallas clients have been thrilled with the almost immediate results they see after an Ultherapy treatment. While some people see initial effects immediately after the treatment, most will see their results develop over a period of 2-3 months. Future treatments may be necessary to maintain the skin-tightening affects you desire.
Am I a Candidate?
This treatment is great for those who may not be candidates for a facelift, neck lift, or for those who wish to rejuvenate their appearance without surgery. It also requires no downtime after the procedure, so you can return to work or resume your normal activities without worry. Our Certified Laser Technician, Amy Hicks, is ready to provide a consultation with you at our Dallas Med Spa to see if Ultherapy is right for you!
Check out this short video of an actual client of Eleven Wellness + IV receiving the Ultherapy treatment at our Dallas Med Spa! She reports virtually no pain at all!
Ready To Book Your Appointment?