OUR FULL SUITE OF INJECTABLES AND LIP FILLERS IN DALLAS
Eleven Wellness + IV provides premium-quality injectable and lip filler services to the Dallas area. Whether you're looking to add a little volume to your lips or eyes, smooth some lines, or eliminate excess fat, we've got you covered! Eva Tong, PA-C, is our injector and will help you look and feel your best.
Take a look at our injectables services below, and book now!
---
Add Volume with Juvéderm Skin, Face, and Lip Fillers
Fillers are used to treat volume loss around temples, eyes, brows, lips, cheeks, jowls, jawline, hands and mouth.
JUVÉDERM® is the #1 selling collection of hyaluronic acid fillers in the U.S. Each product in the collection of fillers adds volume to a different area of the face to lift cheeks, smooth parentheses lines, or plump the lips. The results are subtle and long-lasting. Our JUVÉDERM collection includes:
JUVÉDERM® Ultra XC
JUVÉDERM® Ultra Plus XC
JUVÉDERM® Volbella XC
JUVÉDERM VOLLURE™ XC
JUVÉDERM VOLUMA® XC
Smooth Lines with Professional Botox® Services
BOTOX® Cosmetic is the first and only FDA-approved treatment to temporarily make moderate to severe frown lines, crow's feet and forehead lines look better in adults. It's a simple, non-surgical, physician-administered treatment that temporarily smooths moderate to severe lines caused by muscle movement.
Within days of treatment, you'll see noticeable improvement in persistent lines. Results can last up to 4 months, but may vary.
BOTOX® For Excessive Sweating
BOTOX® for hyperhidrosis treats excessive sweating on hands and feet, as well as underarms. One treatment lasts approximately six months.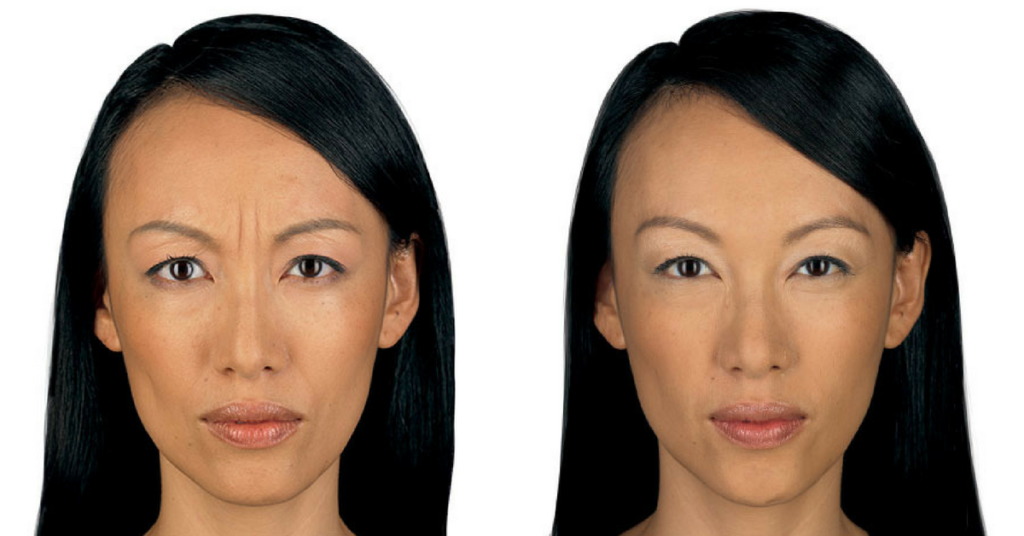 Ready To Book Your Consultation?
Visit our Dallas Skin Restoration center and meet with a licensed physician!
Kybella® – Lose Your Double Chin
Lose your double chin! KYBELLA®, also known as Lipodissolve, is the first and only non-surgical, injectable double chin treatment. Kybella improves the appearance and profile of moderate to severe fat below the chin (submental fat).
KYBELLA is the only FDA-approved, a non-surgical injectable treatment for adults that permanently destroys fat cells under the chin for a gradually improved profile – whether you have a moderate amount of fullness, or a bit more.
Restore Skin with SCULPTRA® collagen enhancement
Sculptra® helps stimulate your skin's own natural collagen production to help restore its inner structure and increase volume that has been lost to aging. The stimulation of collagen works to tighten the skin subtly and gradually over time for a natural, more youthful-looking appearance.
Sculptra can be used to treat crepey skin on neck, face, décolleté, arms and knees. It can also be used to treat cellulite and provide a natural butt lift for those who would like more contour and roundness to buttocks when fat graft isn't an option.
Watch the video to meet Franca and see her incredible results:
Ready To Book Your Consultation?
Visit our Dallas Skin Restoration center and meet with a licensed physician!
Tighten Flabby Skin with PDO Threads
PDO Threads are used to tighten the skin and restore the v-shape of a youthful complexion. They are made from a dissolvable material that lift and stimulate collagen. The treatment is uncontested for neck and jawline lift, but not limited to these areas.
Natural results
No surgery, No pain
Lunchtime procedure
A synthetic absorbable surgical suture composed of polydioxanone
PDO sutures are used to perform cardiothoracic surgery (such as open-heart surgery). It's one of the safest materials to be implanted in the body.
Your skin fully absorbs it within 4 to 6 months.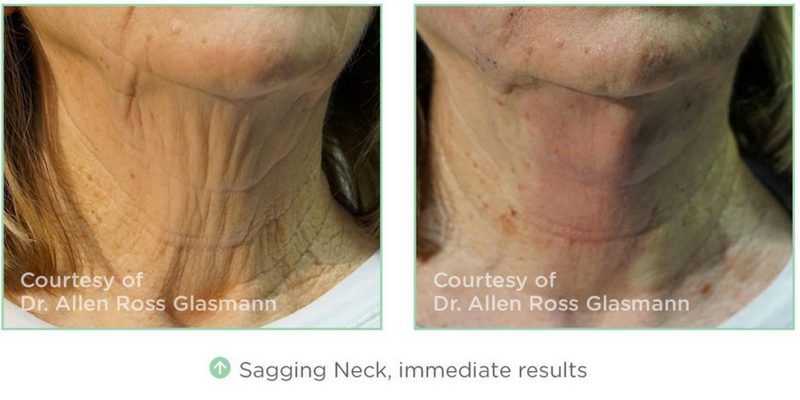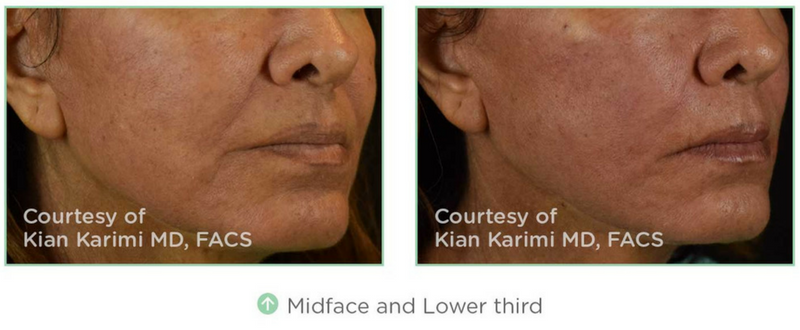 Ready To Book Your Consultation?
Visit our Dallas Skin Restoration center and meet with a licensed physician!
Rejuvenate Hair and Skin with PRF (Platelet-Rich Fibrin) and Stem Cells
Both Platelet Rich Fibrin (PRF) and stem cells contain growth factors that improve tissue healing and rejuvenation. These growth factors give instructions to the tissues to regenerate. They encourage cell renewal and strengthening of the skin. They increase blood supply to the skin and hair follicles. They increase hair thickness and trigger and maintain hair growth.
​
PRF and amniotic stem cells are currently being used in numerous fields of medicine and dentistry-orthopedics, wound care, and periodontal procedures with excellent outcomes. Their use in aesthetic medicine is a newer advancement with equally compelling results. PRF and stem cells can both be injected to treat fine lines and hollows under the eyes or hair loss on the scalp or in the eyebrows. PRF can be injected alone into facial lines or lips and act as a natural filler. It can be also be mixed with hyaluronic acid fillers or Sculptra to stimulate collagen production when treating volume depleted areas.
What are PRF and Amniotic Stem Cells?
Platelet Rich Fibrin (PRF) contains platelets, white cells, and stem cells retrieved from a small sample of the patient's blood. These cells slowly release the patient's own growth factors, which leads to regeneration in the area being treated.
Amniotic stem cells are cells retrieved from the amniotic membrane and fluid donated from prescreened and fully tested parents following a normal, live childbirth. The amnion and fluid are sterilely processed and rigorously tested to assure safety. These cells are rich in growth factors that promote enhanced tissue growth, repair, and healing.
The Procedure
A small sample of the patient's blood is collected for PRF, but not with amniotic stem cell treatments. Topical numbing is applied followed by cleansing of the area with antiseptic soap. Injections are performed using a small gauge needle or micro-cannula. Results are not immediate and multiple treatments may be part of the treatment plan. There is no down time after the treatment. Anti-inflammatory medications are to be avoided for the next two weeks.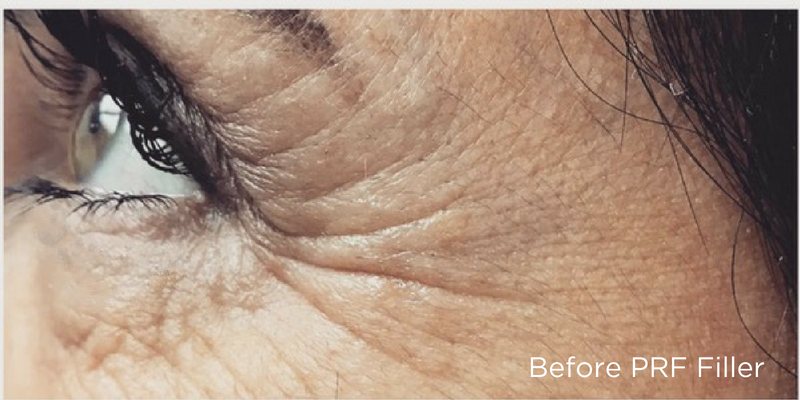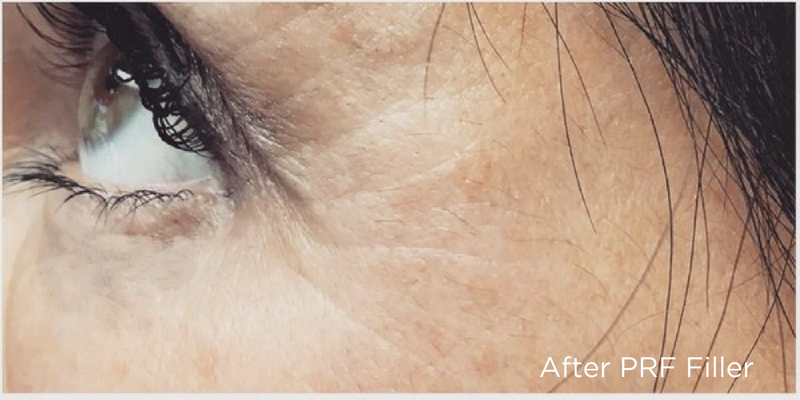 Say Goodbye to Frown Lines with DYSPORT®
Dysport is an injection proven to help smooth the appearance of moderate to severe frown lines between the eyebrows without changing the look or movement of the rest of the face. Lines that are minimized, not your expressions.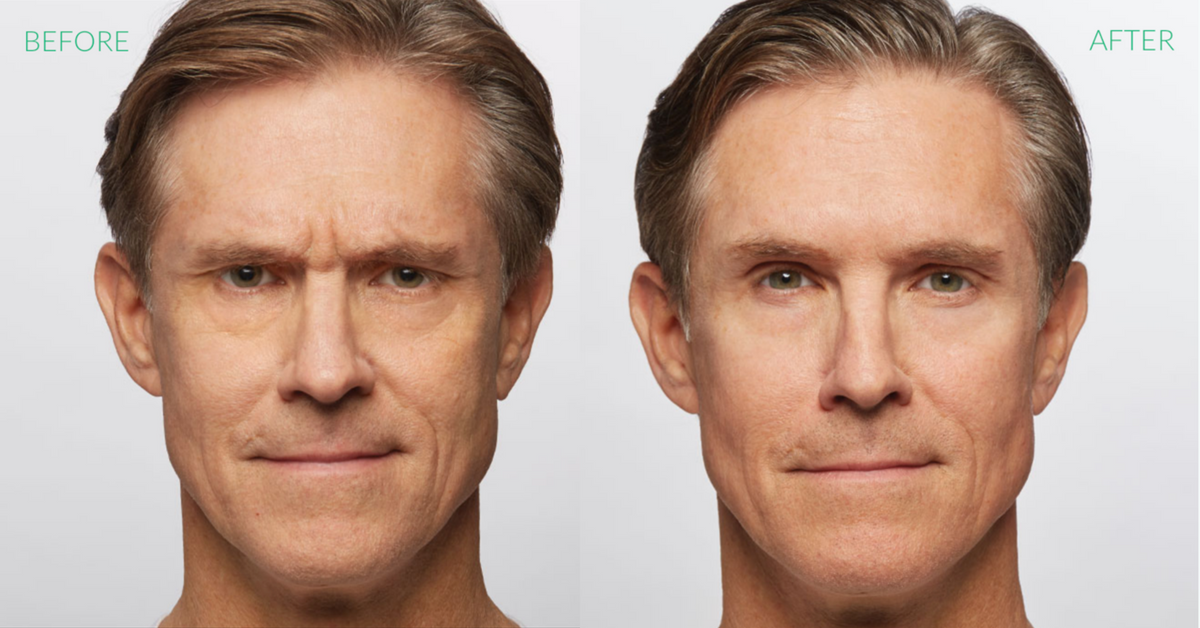 Often, several types of treatments will be used to achieve desired results. We offer an injectable consultation for those who would like to explore treatment options with our physicians.
Ready To Book Your Consultation?
Visit our Dallas Skin Restoration center and meet with a licensed physician!